Drayton McLane Jr. is a dynamic business leader and philanthropist. As a renowned entrepreneur and third generation grocery wholesaler, Mr. McLane's success is based on a commitment to quality, customer service, and uncompromising honesty and integrity.
Chairman
Drayton McLane III graduated from Baylor University in 1996 with a BBA in Marketing.  He joined MBNA America in 1997 and worked there until 1999.  He then worked at Lone Star Plastics until 2006.  Drayton joined McLane Group in 2006, and serves as managing director of McLane Classic Foods and Chairman of Sports in Action (which manages the Dave Campbell's Texas Football brand). He serves on several boards: United Way of Central Texas, Baylor Scott & White Central Texas Board, University of Mary Hardin Baylor Board of Regents, Robbins College-Baylor University, and Baylor College of Medicine Board of Trustees.  Drayton also serves as a director with Central National Bank in Waco, TX.
Partner
Chairman – Sports in Action
Director – McLane Classic Foods
For the past fifteen years, Denton McLane has been directly responsible for managing McLane Global on behalf of McLane Group. He is responsible for creating and implementing company strategy and overseeing the executive management team. Denton also sits on the family investment committee and is involved with investment strategy. Prior to joining the McLane Global, Denton worked in several industries. He worked in professional sports for the Nashville Predators and the Houston Astros. Additionally, Denton worked for the international businesses of the McLane family in Portugal and Poland. Other career experience includes the recording industry (EMI Christian music) and real estate investing. Denton lives in Birmingham, Alabama and holds a BBA degree in Economics from Baylor University and a Master's degree in Economics from the University of Alabama.
Partner
Chairman – McLane Global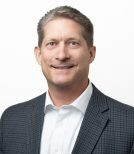 John Wright has extensive operations, supply chain, and business expertise earned in 3rd-party logistics, manufacturing, cash management and technology companies. He joined McLane Group as President and Chief Operating Officer in December 2022 and leads our diverse group of companies in manufacturing, distribution, and logistics. John's career journey has included significant leadership roles with Ryder, XPO Logistics, One Network Enterprises and most recently Brink's, where he was Senior Vice President & General Manager of US Operations before joining McLane Group. He develops a highly engaged workplace, encouraging all team members to contribute to process development, innovation, quality assurance, cost savings, and team building. John graduated from Bowling Green State University with a Bachelor of Science, Business Administration (BSBA).
President
Chief Operating Officer
Erin Hare came to work for McLane Group in May 2004 as the Accounts Payable Specialist.  She has 25 years of experience in the accounting field.
Senior Accountant